UPDATED: February 16, 2020
About Philips Epilator:
The brand of Philips requires no introduction to consumers. It is the company that has been churning life-altering inventions since its inception from the 19th century. Among these inventions is the Philips Epilator. A device aimed at people who are conscious about their hygiene. Being the least expensive in the market along with the reliability of electronic devices from the brand of Philips gives it an advantage over its competitors. Epilators are emerging as the easy alternative to waxing and shaving and also being soft on the skin. The process of removing hair from the skin is easy and even faster than older methods.
Why You Should Trust the Philips Epilator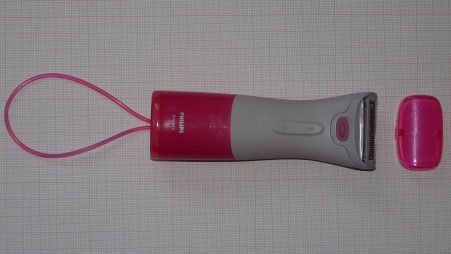 The Philips epilator provided by Philips company is of durable quality. It has a gorgeous gamete of color and designs on its body giving it a lovely look and a certain feminine charm. It's incredibly lightweight, and since it's smaller in size, it can easily fit the smallest of palms. At the same time due to its smaller size, one can have a good grip on its body, and it also has power efficiency thanks to its small form factor and use of the latest parts. It is not battery rechargeable but corded and hence will always a steady flow of energy and one does not need to worry about the power turning out and the device going off while using it. The power cable is also quite long giving us ample space to move the device around.
The Philips epilator is also easy to clean largely owing to it's one of a kind design and can be easily cleaned under running water. It also has two speed settings- low and high, and you can adjust its speed according to the user's liking. Even at high speeds, the noise from the epilator stays low which is quite surprising for a device this inexpensive.
This epilator though explicitly made with legs in mind, it can still be used in other parts of the body. Though this is not the ideal usage of the product, it still performs well giving us even more options with its usage. Now just like any other epilator out on the market this one also does hurt a bit. Using it for the first time will give a stinging sensation to the skin and will make it red.
Pros and Cons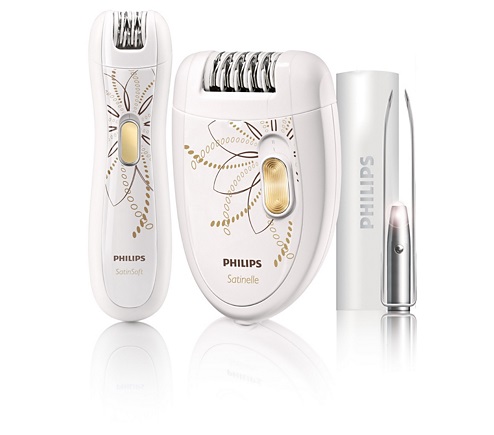 Just like any other device the epilator also needs to be maintained and cleaned from time to time. Cleaning it is quite easy as its head can be separated from the rest of the body and both can be cleaned quite effectively with the help of running water and soap. There is no cleaning brush provided with it, but that is not required either. After keeping it out to dry, one can easily attach the head and body, although it is still suggested to let it dry for few more hours as it is a corded device.
Pros- An inexpensive, effective machine that can handle any form of hair on unwanted areas is easily a godsend in a highly competitive market crowded by costly products. It's corded and hence will not run out in the middle of use.
Cons- It has a plastic body. Though this helps make the device light and easy to handle, some consumers might prefer a more durable body.