UPDATED: December 1, 2019
Braun Facial Epilator – Brief Review
Have you used an epilator ever? You may not have used it, but if you are planning to remove your facial hair and have silky smooth skin, you can buy one. And while you are planning to buy a facial epilator, there is nothing better than the Braun Facial Epilator. The epilator is a device that removes hair from the root with the help of spinning tweezers. Waxing and removing hair from the root is quite similar, but in the former process, you will feel pain.
But, using an epilator to remove your facial hair is more beneficial than waxing it. The fine hair on upper and lower lips or the jawline is quite difficult to remove, and as those areas are quite sensitive, you may feel immense pain and rashes afterward. If you use Braun Facial Epilator, you may stay out of such problems and get smooth skin within little time.
Why Using Epilator Is More Beneficial Than Other Method
There are lots of other methods of removing hair. You can go for waxing or use razors as well. But, Braun's facial epilator can remove facial hair up to 90%, and that is also for two weeks. Due to the position of the tweezers, the process is effective. The reasons why you should use an epilator are-
Better than Razor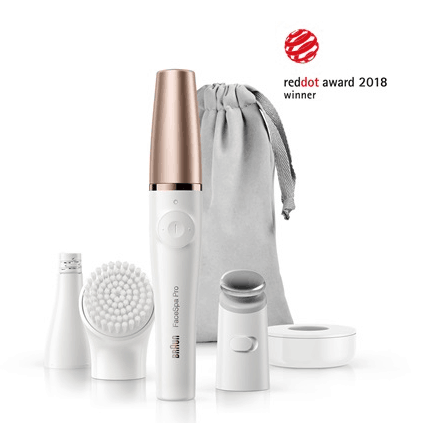 Shaving can cause razor burn, and you may not get a result for a long time. Using an epilator will give you the most authentic result as it removes hair from the root. Thus, hair gets softer and easy to remove for the next time.
Better Than Waxing
Who wants to spend much at the salon when you have a facial epilator at home? If you have Braun facial epilator, you can cancel your appointment with the salon for waxing. While waxing can cause the remnants of hair on your body, the facial epilator is perfect for uprooting hair from the root and also prevents it to grow back within 3-4 weeks.
No Need to Use Permanently
If you use the device frequently, you will get rid of facial hair once as the hair growth decreases a lot. So, you may not need to use it repeatedly or permanently. Not only the overall growth, but the device also reduces the thickness of hair in your body.
It Is Convenient Way
Yes, other than any method, this is more convenient to reduce hair from your face. You don't need to use any gel or creams. There is nothing to be messy or dirty. You can even take it with you wherever you are traveling. As the Braun facial epilator comes with the cordless feature, using it can be super-easy.
Why Braun Facial Epilator Is the First Choice of Users
There are lots of other types of epilators available at the market. Why do people choose Braun Facial Epilator?
Appearance– If you are looking for something classy and feminine, this will be the first thing you will want. Also, it comes with a cover cap and a storage bag.
Battery Life– If you change the battery every two weeks, it will serve you better.
Apart from these reasons, you will fall for this particular device for the ease of using it. To clean your face and to remove hair, this is a great device.