UPDATED: December 21, 2019
4-in-1 Electric Hair Epilator:
Whenever you have any party or occasion coming, you start arranging your dress, shoes, and all. Putting makeup is one of the most important factors you need to get a party-ready. But, if you have facial hair, your makeup won't sit well, and it will look awkward. Using a hair epilator is the best way to remove facial hair and why you are confused about so many types of epilators in the market, IMISO 4-in-1 facial epilator is the best one you can choose. Once you are accustomed to the functions of this device, you will get rid of unwanted hair on your body.
Functions of IMISO 4-in-1 Epilator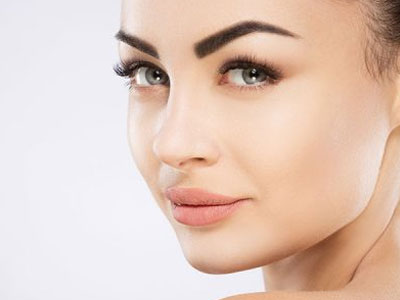 As the name suggests, this epilator performs four functions effectively. How can you use this device? Have a look-
This Is Hair Epilator
This is one of the major functions of this device. It comes with a dual-disc that helps in removing unwanted hair from women's bodies faster. You won't feel embarrassed any more for thinnest hair on your face, armpit, legs and other areas of your body. With two gentle epilator heads, it can easily remove the thinnest and shortest hair on your body. Getting silky smooth skin is now easy.
Use as Callus Remover
As the device comes with quartz grinding head that rotates 360-degree, removing hard, dry and dead callused skin has become simpler than before. Having smooth skin is quite easy now.
Effective Bikini Shaver
Do you have to attend a pool party this weekend? Must you be excited to wear your brand new bikini? Have you removed hair from the bikini line? No matter if it is late and you don't have time to go to the salon. If you have this device, you can remove hair from the area gently. As the body of the device can be curved, you can reach the hardest part to remove hair.
The floating cutting head and the double side shaving heads make your job easy. The self-adjustable features let you adjust the device according to your needs. And another benefit of using the device is that it won't hurt you more.
Use As Foot Roller
The device comes with a foot roller that you can use to roll on your feet and get relieved from the day-long fatigue. If your feet hurt, using the device can soothe your feet and provide enough comfort. Having a spa experience at home is now super-easy.
Types of Apparatus of the Device
Straight Head– It is effective in removing thin and long hair from your face.
Mesh Head– You can use it to remove short hair from the armpit, upper lip, and beard.
Arcuated Head– Use it to remove long and thin hair of armpit and bikini line.
So, here you get a detailed account of the IMISO 4-in-1 hair epilator that can be used not only for your face but other parts of your body. Buy now and get gorgeous.